WHAT'S OUR WHY?
Rouse & Company puts serving you first, backed by an impressive collection of multi-disciplinary industry relationships and a deep bench of skilled resources we've carefully assembled over 25 years.
You may have known us before, but you've never seen us this nimble, and this independent. We are fiercely driven to be better not bigger, to be creative not captive, and to never stop educating ourselves. We are local, regional and national. And we have been fortunate to be involved in many of our clients' most celebrated milestones, far and away the most fulfilling aspect of our work.
This unique approach goes far beyond traditional executive benefit plan design—a proven process that results in engaged executives and reduced turnover. To simplify the experience, we'll walk through all the options with you and develop a program custom-tailored for your company, culture and key executives, with sustainable results.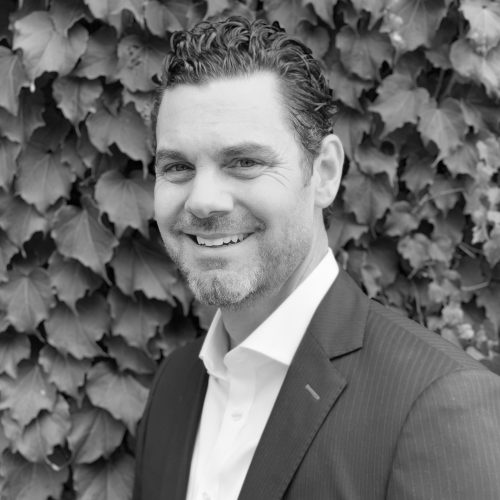 Casey designs nonqualified plans, funding solutions, carve-out programs, and transition strategies to help companies attract, retain and reward key talent. Having built two previous executive benefit practices from the ground up, he founded Rouse & Company with the understanding executive benefit clients crave specialty, objectivity, value, and customization in a growing world of mega-broker generalists.
With over 25 years of experience, Casey comments frequently on trends in executive benefits and serves on multiple non-qualified plan advisory boards. He is consistently recognized nationally for excellence in the specialized area of executive compensation strategies.
Casey earned his B.S. in Business from Santa Clara University, majoring in Economics and Finance. He holds Series 6, Series 7, Series 63, and Series 65 securities registrations, as well as life and annuity insurance licenses.
Casey is married to the love of his life, Jodi, and is passionate about the best job he'll ever have, being a dad to four beautiful kiddos: Scarlett, Beckett, Declan, and Caden Jax. When not chasing around the kids, he's chasing his dream of breaking 80 and cheering on the Huskers.
Denise has worked with Casey since 2013 and is excited to be with Rouse & Company from the start. A jack of all trades, her responsibilities include stewardship of existing client accounts, new business onboarding & case management, compliance, and acting as a primary relationship manager between clients, vendors, and our team.
Denise's experience makes her uniquely qualified to help clients understand the full potential of Rouse & Company's service offering, all the while working to constantly improve our support programs and enhance customer satisfaction.
Denise holds Series 7 and Series 63 securities registrations, as well as life, annuity, and long-term care insurance licenses. She earned her B.A. in journalism from the University of Minnesota, Twin Cities.
Loving lake life, Denise can be found enjoying the Wayzata lakefront near the office, or the family cabin on Clark Lake in Nisswa.
Eileen is thrilled to be a part of Rouse & Company from the very beginning. Our firm's "smile agent" she keeps things running like a well-oiled machine with her energy and enthusiasm. She is responsible for streamlining and improving business processes, overall client experience, appointment management, office administration, and analyzing the effectiveness of existing business functions.
Eileen earned her Communications degree from the University of Dayton. She was in marketing and customer relations for many years, performing national trade shows, launching new branch offices and creating marketing plans. Eileen also worked in employee benefit sales and managed a large team for more than 5 years. She is licensed in Accident & Health and Life.
Eileen lives in Minnetonka with her husband, Darren, and their two wonderful boys, Michael and Matthew. One of her favorite pastimes is watching and cheering for Michael and Matthew during their high school and college football games. Eileen loves to cook and bake for her family and walk on the trails in Minnetonka with their beautiful golden retriever, Maisy.
Rouse & Company, a firm that transcends a single name but reflects our independence, and the strength in numbers you will experience throughout our pre-qualified network of strategic partners, skilled resources, platforms & providers.
Our Partners
Shared goals.  Team Effort.
Independence and experience allow Rouse & Company to collaborate effectively with your trusted relationships.
You'll find value in our impressive network of skilled multi-disciplinary industry relationships, and we'll connect you with other experts accomplished in the sophisticated planning needs of business owners and executives.